Aimy Sitemap v3.19.0 PRO features an improved link check with detailed reporting.
Link Check (PRO Feature)
Since its initial release, Aimy Sitemap checks the pages of your website for broken links during each crawl. All detected broken links are shown afterwards.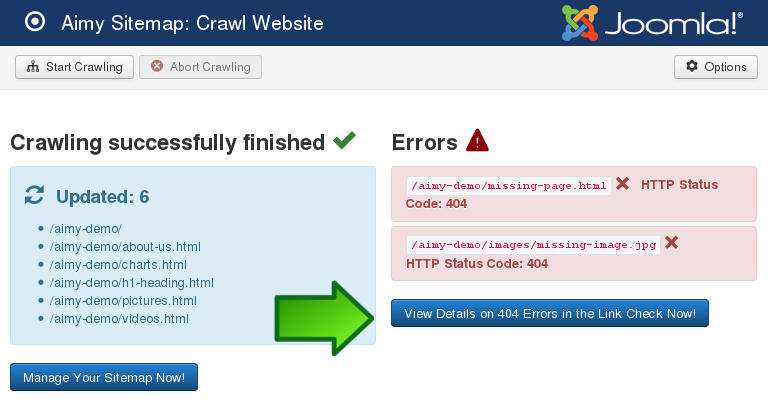 Aimy Sitemap PRO now comes with additional improved reporting and allows to see further details on the detected broken links (HTTP status code 404). During a crawl, information on where those pages are referenced on is stored and visualized in the link check report.
This way, fixing broken links on your website is made more easy.

Read more about the impact of broken links and how to find and fix them.
Upcoming Feature: Improved Canonical Link Tag Handling
The next version of Aimy Sitemap will include an option that allows to automatically exclude pages which contain a canonical link tag which does not match the page's URL. This way managing your website's index will require less work and make sure search engines only find pages listed in your website's sitemap.xml file which have an appropriate canonical link tag set.
We hope to release the next version soon, so stay tuned!